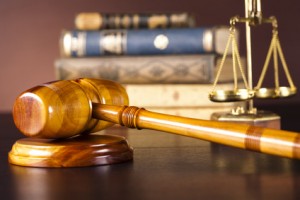 While renting a car it is essential to know whether you are fully covered and at the same time, make sure that you do not buy unnecessary insurance.  Hence, it is essential for the traveller to know what one has to buy and not to buy.  Some countries stipulate that certain insurances are mandatory while others are not insistent.  So consult with your travel agency and then decide which are necessary for your travel after consulting with your personal insurance company.  Here are some of the insurance policies that you are required to carry with you on your travels.
Collision Damage Waiver (CDW) / Loss Damage Waiver (LDW)
This is an essential insurance which also goes by the name "optional vehicle protection", and is one of the most common insurance policies recommended by rental agencies.  However, when you go in for it, check whether your existing insurance automatically covers for accidents, collisions, loss and thefts.  If not, then you will be required to purchase the above insurance which will cost around 9 to 20 dollars a day.  This way you will not have to pay anything extra if you were in an accident.  So if you were to get the car dented, the CDW will pay for the repairs.
Supplemental Liability Insurance (SLI)
This insurance is given by most car rental companies as it offers liability coverage for third parties.  Of course, it is highly unlikely that you will randomly crash into an expensive car or damage a house with your driving, but SLI will grant you peace of mind.  So even if you know that you will not cause that much of a damage, buying SLI is still a wise move, so if the unspeakable does happen, you will not have to pay.
Personal Accident Insurance (PAI)
Again, this is not required if you have medical insurance or travel insurance but if not, then do buy it before packing your bags.  This insurance will cover for any medical treatment that you or your co-travellers might need in case of an accident.  This insurance can be purchased for as little as $3 per day.  Also make sure that you are not renting any exotic or higher range cars and instead go in for cheaper ones as some insurance policies will cover for certain kinds of vehicles only.
Personal Effects Insurance (PEC)
When carrying valuables or expensive equipment while travelling, this insurance will cover most thefts and damages.  Again, this kind of coverage will usually be given by other insurance policies, so check your existing policies before buying.   The cost of this policy can work up to $5 per day and some even offer this for $3 per day.  If you think that you can take the risk and travel without insurance, think again.  It is always better to be prepared and be ready for any kind of emergencies.
Conclusion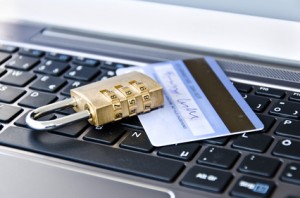 Sometimes credit card companies automatically offer insurances when you use their services.  So call them up before you get ready to travel to find out all that you are eligible for. If you are eligible, then the payment must be made through your credit card for the policy to be activated. Be sure to turn down the rental company's insurance as these charges will be part of the rental plan.   Also make sure that any policy that you take or already have covers the kind of trip that you are about to make.  Some policies do not cover business trips while others are made especially for frequent travellers.  If you are travelling to another country, check beforehand whether the cover extends across continents and borders.
Source:
http://voices.yahoo.com/types-rental-car-insurance-7657132.html
http://usatoday30.usatoday.com/travel/columnist/mcgee/2004-03-09-mcgee_x.htm
http://www.wikihow.com/Know-Which-Insurance-to-Take-on-a-Rental-Car